Experience and Excellence Leads to Success
With diverse backgrounds and a wide range of cross-disciplinary experience, the Apex leadership team is a group of dynamic and energetic executives who blend competence with care. Our hands-on approach and focus on strategic thinking, innovation, action, and accountability is essential in shaping a culture of trust, ensuring a safe and healthy workplace, and serving our clients—all part of our commitment to putting people first.
Dave Fabianski
Chief Executive Officer
Dave is widely regarded for his authentic, inspirational leadership style and his achievements leading strategic growth, business transformation, and organizational success. As CEO, Dave blends strategic vision with a pragmatic, disciplined approach to business execution; an unwavering focus on customer excellence; and a commitment to maintaining a healthy culture and a talented, vibrant, and engaged workforce. Prior to Apex, Dave served as president of Rite-Solutions, Inc. and senior vice president and general manager at Vangent, Inc. He holds an MBA from Northeastern University and a BS in workforce development and education from Southern Illinois University. He also served honorably for 10 years with the US Naval Submarine Force and continues his affiliation with the armed forces as a member of the Veteran Mentor Network and Homes For Our Troops. In his free time, Dave enjoys volunteering with USA Hockey, supporting Autism Speaks, and spending time with his wife and three children.
Brian Burke
Chief Financial Officer
Brian brings over 30 years of financial management experience spanning risk management, financial reporting, strategic planning, and mergers and acquisitions—expertise he uses to help Apex strengthen its traction in the marketplace. Before joining Apex, he served as the chief financial officer and executive vice president for Archway Marketing Services. Prior to that, he served as the vice president of corporate development for Snyder Communications where he led the due diligence and negotiations for myriad complex transactions. Brian began his career in public accounting with Arthur Andersen where he earned his CPA designation. He holds a BS degree from Virginia Tech and when he's not working, he enjoys spending time with his teenage son and daughter.
Donell (Doni) Murphy, MBA
Chief Strategy & Growth Officer
Known for her dynamic, strategic, and results-oriented approach, Doni brings over 20 years of experience in growth, operations, and sustainability technical leadership in the industry. As CSGO, Doni leads Apex's commercial growth strategy, including sales, marketing, and client development, as well as acquisition pursuit and integration. Doni earned her BS in Forest Biology from Colorado State University and her MBA at the University of Notre Dame Mendoza College of Business. Prior to joining Apex, Doni served as global director and managing partner of new business integration for the global consultancy Environmental Resources Management (ERM), where she led mergers and acquisitions (M&A) integration strategy. During her 13 years at ERM, Doni served in various leadership positions, overseeing commercial and operational growth initiatives, and working closely with business stakeholders to integrate strategy throughout all functions of the organization. In her spare time, Doni enjoys running, kickboxing, and volunteering.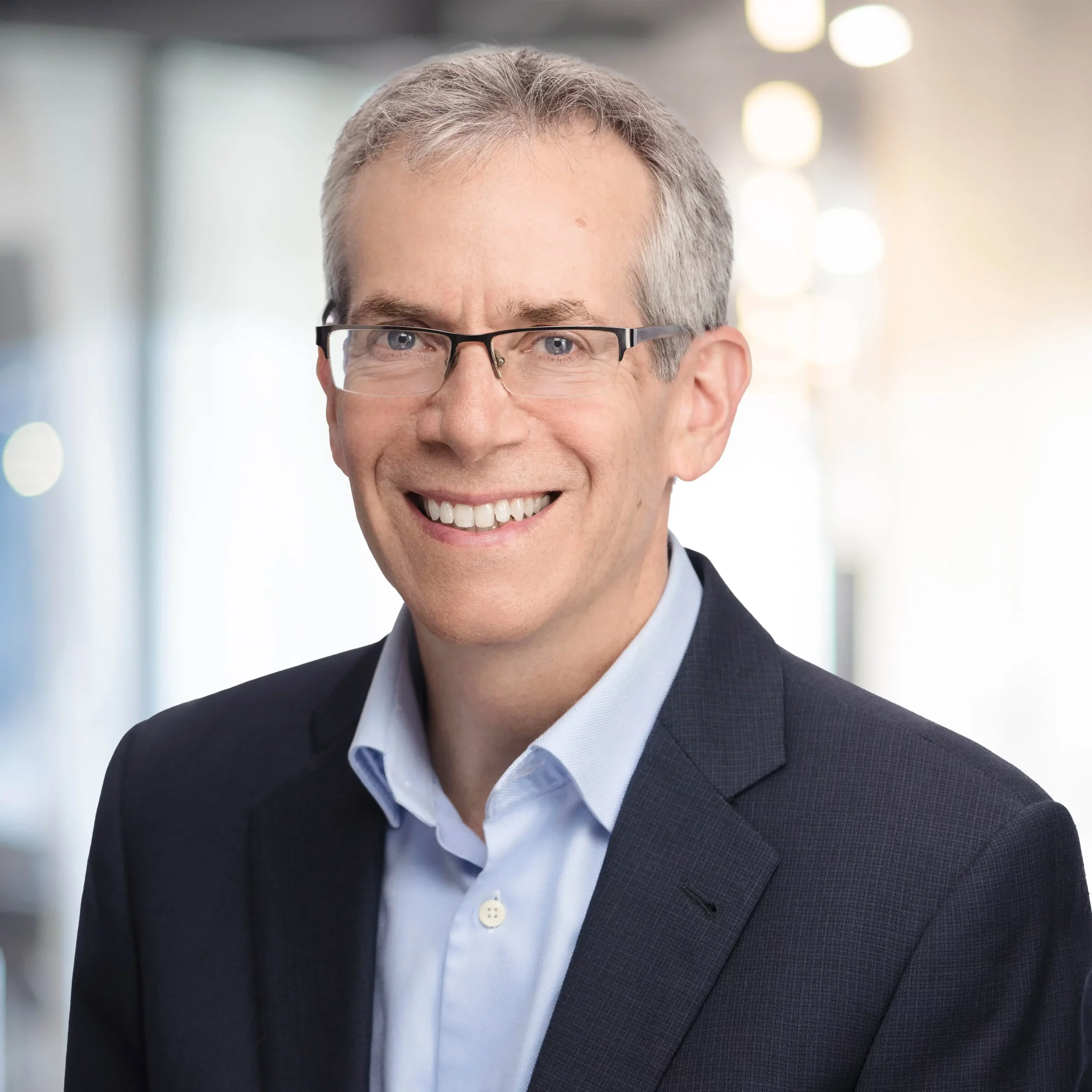 Bruce Maisel, MBA
Chief Human Resources Officer
With over 30 years of experience in the environmental engineering and consulting space, Bruce brings deep expertise in both human resources and business operations to his role as CHRO. Passionate about employee engagement and building a people-focused culture, Bruce taps into his multi-faceted background to align talent strategy with organizational goals. Bruce started his career as a technical program manager, utilizing his degree in chemistry from Brandeis University, and his MS in chemistry from Rensselaer Polytechnic Institute to direct environmental management projects for both private sector and government clients. After earning his MBA at Boston University and taking on a series of operational leadership roles, Bruce pivoted to focus on the human resources function. In the past 17 years, Bruce has served in various talent leadership roles for both large and mid-sized organizations, helping to drive growth-focused human resources strategies that deliver value and impact for employees, organizations, and clients. When he isn't working, Bruce enjoys skiing and hiking with family and friends.
Jim Cochrane, CISSP
Chief Information Officer
As Chief Information Officer, Jim combines his background in both information technology and his passion for innovation and leadership with over 28 years of diverse industry experience. Jim's vision, and ability to enhance, adapt, and implement technology in both a secure and reliable manner ensures efficient and effective technical solutions for Apex. Before joining Apex, Jim implemented cutting edge solutions for the Orange County Tax Collector's office as their CIO, benefiting hundreds of thousands of residents in Florida. Prior to that, he served as IT director with General Dynamics where he led several national and international projects focusing on technology infrastructure, cloud solutions, security, and innovation. He holds an MS in management of information systems from Florida Institute of Technology and a BS in computer science from the University of Central Florida. Jim enjoys hiking, running, and spending time with his wife and three daughters.
Amandeep Kang, PE
Vice President, West Region
Amandeep has 20 years of experience in engineering, environmental consulting, and operations management. As Apex's vice president of the west region, he is responsible for operational and business development across a footprint that spans from the Mississippi River to the Pacific Ocean. Adept at both mentoring and developing staff and solving complex technical problems, Amandeep earned his BS in civil engineering at Thapar Institute for Engineering and Technology, India; an MS in civil/environmental engineering at Texas Tech University; and an MBA at the University of Texas McCombs School of Business. Amandeep is based out of our Dallas office and is a Texas-registered professional engineer (PE). When he isn't working, Amandeep enjoys playing cricket with his two sons and a variety of outdoor activities with his family.
Brian Pine
Vice President, Northeast Region
Brian is a dynamic and results-oriented leader with more than 25 years of experience in the environmental consulting, remediation, and construction industry. As vice president of the northeast region for Apex, he leads all operational and growth functions in the geography, overseeing the expansion and execution of work within Apex's primary practice areas, and working with a diverse team to deliver exceptional results on a consistent basis. Brian's professionalism, commitment to excellence, and leadership are complemented by his passion for people; known for promoting the accomplishments of his team and building a positive working culture, Brian is dedicated to recognizing and rewarding both hard work and a positive attitude. Prior to Apex, he served as principal, regional manager for Environmental Compliance Services, Inc. Brian earned his degree in mechanical engineering from the University of Pittsburgh and maintains professional credentials with both the Pennsylvania Department of Environmental Protection (PADEP) and Steel Tank Institute (STI). When he is not working, Brian enjoys outdoor activities with his expanding family.
Diane Anderson
Vice President, Southeast Region
Diane's diverse career in the environmental remediation and consulting industry spans over 29 years and has included both business development and operational leadership roles. As Apex's vice president of the southeast region, she is responsible for operations and growth in Florida, Georgia, the Carolinas, Virginia, and Texas. Diane is known for her collaborative and team-building approach, her dedication to her people, and her commitment to a healthy culture and excellence in project execution and client service. Diane is experienced managing both private sector and government/regulatory programs across a broad range of engineering and environmental services. She earned her BS in civil engineering from Florida State University. In her spare time, Diane enjoys spending time outdoors (fishing and hiking) and volunteers with animal rescue efforts.
Ryan Trahan, PE
Vice President, Infrastructure
Ryan has over 20 years of experience in infrastructure, specializing in water infrastructure, environmental, stormwater, and owner's project management services. He also brings a vast background in municipal drinking water supply, treatment, and distribution; his project experience includes planning, studies, design, assessments, permitting, bidding assistance, construction contract administration, and operations assistance for a variety of infrastructure facilities. Ryan has also provided engineering review services for local and state government for various subdivision, site plans, and Chapter 40B developments, as well as civil engineering design and construction supervision for various land use, drainage, and water resource projects. A certified professional engineer in the states of Massachusetts, Connecticut, and Maine, Ryan is a Massachusetts Soil Evaluator, and an alum of Northeastern University where he majored in civil engineering and minored in business administration. Additionally, Ryan volunteers his time by serving on the Board of Directors for the Plymouth County Water Works Association, and is a member of the AWWA, NEWWA, NBM Highway, MWWA, and MHA.
Edward Coleman, JD
Vice President, Commercial Stormwater
Edward began his career in stormwater in 2007, serving as general counsel and chief operating officer for Retention Pond Services (RPS), which was acquired by Apex in 2019. As the vice president of Apex's commercial stormwater practice, he oversees a broad range of technical capabilities including inspection, repair, emergency response, and regulatory compliance. Edward's technical acumen, client engagement skills, and leadership capabilities are invaluable in leading a large team of stormwater experts, field technicians, estimators, and project/client managers. In addition to 15 years practicing environmental law and construction law, he is a licensed general contractor in multiple states and holds a national NASCLA contractor's certification. He is a graduate of the Fogelman School of Business and Economics at the University of Memphis as well as the University of Memphis School of Law. Away from the office Edward enjoys spending time with his family, being on the water, and attending sporting events.
Stephen Choi
Controller
Stephen brings over 18 years of financial and accounting experience to Apex. As the controller he oversees all financial and accounting responsibilities including project accounting, accounts payable and receivable, corporate accounting, income tax reporting, and other areas that focus on the quality and accuracy of Apex's financial results. Prior to joining Apex, Stephen served as chief financial officer and chief accounting officer for the Washington Football Team where he led all aspects of financial management, budget and forecasting, risk management, and strategic planning. Prior to that, he began his career with PricewaterhouseCoopers LLP in transaction services and in the assurance practice where he earned his CPA designation. Stephen received his BS in accounting from the University of Maryland College Park. In his spare time, he enjoys spending time with his wife, two children, and two dogs.
Erin Kane, MBA
Executive Director, Marketing
Erin is an energetic and passionate leader whose over 15 years of diverse experience includes working across growth and operations functions with small to large Fortune 500 organizations to provide EHS program management oversight, problem-solving, consulting, and technical expertise. She began her career as a field geologist, then advanced into project management before moving into a focused business development and marketing leadership role. As executive director of marketing at Apex, this includes the leadership of Apex's proposal and marketing teams, and the integration of sales and marketing data to support the organic growth of the company. Erin graduated from Union College in Schenectady, NY with dual degrees in geology and psychology, and obtained her MBA from the University of Tampa. She has also served in numerous voluntary and leadership positions both in industry and the community. In her free time, she enjoys cooking, hiking, skiing, and photographing her adventures with family and friends.
Matt Hardesty
Vice President, Finance
Matt brings over 12 years of financial management and accounting experience to Apex. As vice president of finance, he oversees the financial planning and analysis (FP&A) function at Apex, including budgeting and forecasting, financial analysis, key performance indicator (KPI) reporting, as well as managing the buildout of an enterprise-wide KPI reporting solution. He also provides leadership in Apex's mergers and acquisitions (M&A) activities including sourcing and evaluation of acquisition candidates, and management and support of all phases of deal execution. Prior to joining Apex, Matt spent the first six years of his career with PricewaterhouseCoopers LLP in the transaction services, advisory, and assurance practices where he earned his CPA designation. Matt received his BS in accounting and finance from Virginia Tech. When he is not working, he enjoys spending time with his wife and three young children.
Jay Strauss
Executive Director, Health & Safety
Jay is a skilled quality, health, safety, and environment (QHSE) leader with over 30 years serving in both industry and professional settings. Prior to joining Apex, his career focused on improving QHSE performance for large, complex industrial clients through the implementation of innovative operational management systems and systematic audit processes. At Apex, Jay is responsible for ensuring that health and safety (H&S) are at the top of mind for all employees, leading our internal H&S team, tracking, and measuring H&S leading and lagging indicators, and reinforcing a spirit of continuous improvement with Apex's WorkSafe program. Jay is known for his approachable and interpersonal leadership style, and his ability to engage stakeholders at all levels of the organization. Jay holds an MS in environmental science from Johns Hopkins University and a BS from Ohio State University. When he isn't working, Jay enjoys spending time outdoors with his family and friends.
How Can We Help You Succeed?